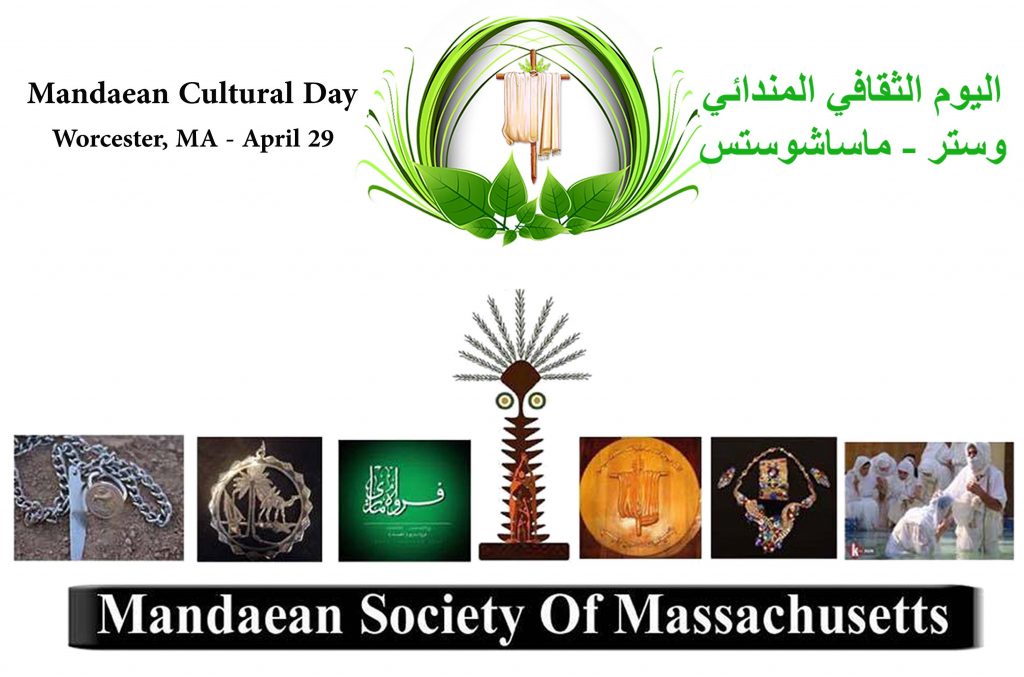 We are celebrating this year our THIRD ANNUAL MANDAEAN CULTURAL DAY as proclaimed by the City of Worcester on April 30, 2016!
This is the first time in our history that we have been officially recognized by any city and welcomed by the good people of Worcester, Massachusetts. This event is not just for Mandaeans, but also for the entire city of Worcester, to learn more about our rich cultural and religious heritage through photography,food, and arts displays.
This event has been attended by Worcester representatives and politicians including Congressman McGovern, Mayor Petty, Councilwoman Rivera, among others.
Proclamation from the City of Worcester, Massachusetts for Mandaean Cultural Day, every April 30th.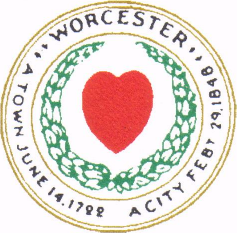 OFFICIAL PROCLAMATION FROM THE CITY OF WORCESTER, MA
ABOUT MANDAEAN CULTURAL DAY,
EVERY APRIL 30!
WHEREAS: The Mandaeans (Aramaic: people of knowledge) are a small pacifist ethno-religious minority from the Middle East, and, known to be the people of John the Baptist whose religion predates Christianity, Judaism, and Islam;
WHEREAS: The Mandaeans faced persecution in Iraq and Iran; these persecutions intensified after the war which began in 2003. Tens of thousands were displaced from Iraq and Iran as a result of extreme violence, persecution, and forcible conversion. Unable to defend themselves due to their pacifist religion, the 60-70,000 adherents were scattered throughout the world, and threatened with complete annihilation;
WHEREAS: The Mandaeans do not proselytize or marry outside of their religion and cannot gain any converts, their displacement threatens their cultural, religious, linguistic extinction and their very existence;
WHEREAS: Resettlement to the United States has allowed Mandaeans to practice their religion openly and without fear of persecution and discrimination, allowing their culture and traditions to thrive;
WHEREAS: In an effort to ensure cultural continuity, more than two thousand five-hundred Mandaeans settled as a community in Worcester, they have remained largely unknown due to a lack of cultural recognition. Furthermore, despite the economic, linguistic, and cultural challenges and barriers Mandaeans continue to face in joining the Worcester community, they have demonstrated remarkable resilience and determination to ensure a safer and brighter future for their children and families free of discrimination and persecution;
WHEREAS: Worcester's diversity, tolerance, and reputation as a global city is in large part due to the positive contributions that refugees and immigrants from all countries, religions, and languages, have made the City since the beginning of its incorporation;
NOW, THEREFORE, BE IT RESOLVED that the City of Worcester continues to welcome all refugees and immigrants, and supports a two-way integration into the City;
BE IT FURTHER RESOLVED that supporting the Mandaeans' resolve to reconstitute their community in Worcester in a way that ensures their cultural and religious survival is of the utmost urgency as an endangered indigenous group. Therefore, the City urges resettlement agencies, social services organizations, and other non-profit organizations to work on behalf of the Mandaean refugees and to help them explore viable and appropriate options to practice and protect their ancient religion and culture;
BE IT FURTHER RESOLVED THAT NOW, THEREFORE, I, Joseph M. Petty, Mayor of the City of Worcester, Massachusetts do hereby proclaim APRIL 30 to be:
MANDAEAN CULTURAL DAY
In Worcester, Massachusetts, and urge all citizens to observe this day with appropriate celebrations, programs, and activities.
Issued in Worcester, Massachusetts this 30th day of April 2016.
Joseph M. Petty, Mayor